Software solution
ISO27001 Check
Get a quick overview of your current ISO 27001 compliance status
Target groups
Companies
Risk managers
Auditors
Why get ISO 27001 certified and how does the ISO 27001 check help you?
As customers are beginning to make ISO 27001 certification a requirement to their suppliers, more and more organizations are getting ISO 27001 certified. Although it requires some effort at preparing and conducting the certification process, certified organizations see a positive return on investment by:
improved and documented security processes
demonstration of excellence to customers and business partners
access to customers which clearly require the ISO 27001 certification
competitive advantage by proving credibility to customers
significantly reduced IT-security related incidents within the organization
stable business environment because of improved information security culture and implementation
As the ISO 27001 certification process and the implementation of required controls requires some effort, decision makers are not always clear about the costs necessary to make the organization ISO 27001 compliant. Is it done with a minor adjustment of the security processes or is the organization required to restructure a substantial amount of their IT-security landscape?
The ISO 27001 pre-check enables you to quickly evaluate the current ISO 27001 compliance status of your organization by going through a guided questionnaire regarding all relevant certification controls. Thereby, it significantly lowers the risk of costly certification preparation efforts and pre-audits. By doing the ISO 27001 pre-check you can decide with a reasonable financial effort if a ISO 27001 certification pays off in your organization-specific context.
Sign up and start right now
975 Euro (excl. VAT)
LOOK INSIDE
Inventory
For each ISO 27001 control we provide questions regarding the implementation status. To lower the effort, we provide intelligent filter questions which interactively focus your attention on the areas relevant to your specific situation.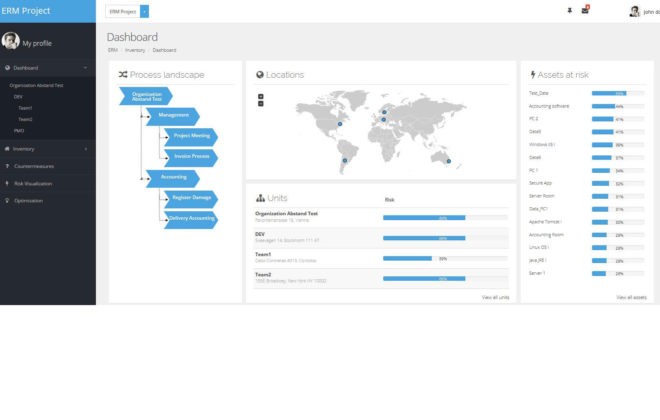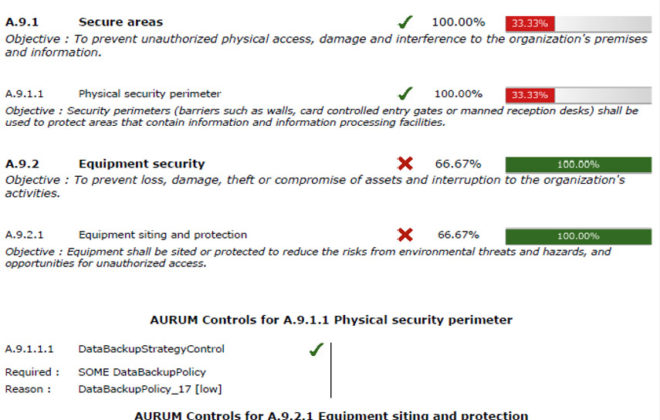 LOOK INSIDE
Analysis
After answering the questions, we provide you an overview of your current ISO 27001 fitness. Not only the overall compliance level, but also the compliance level in each ISO 27001 domain will be visualized.
LOOK INSIDE
Reporting
A PDF report containing all questions, answers, and the evaluation results is ready for download at the end of the ISO 27001 pre-check. It enables you to print and archive the results for further decision making and monitoring regarding a subsequent ISO 27001 preparation.